Welcome to 20|20 Panel!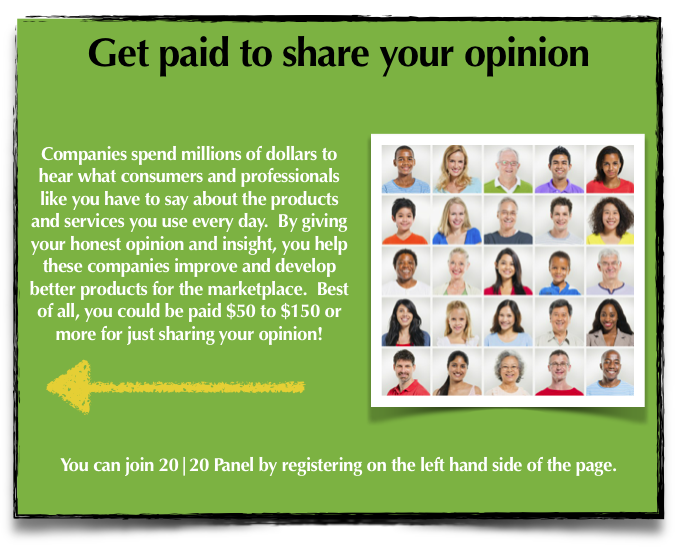 OUR SEPTEMBER $1000 WINNER IS RENEE T. OF TINLEY PARK, IL!
CLICK BELOW VIDEO TO SEE HOW IT WORKS
CLICK THE VIDEO TO WATCH TESTIMONIAL OF a 20|20 Panelist!
Returning Member?

log in with your email and password to the left.

Forgotten your password?

Click the "Re-Set your password" button to the left.