Welcome to 20|20 Panel!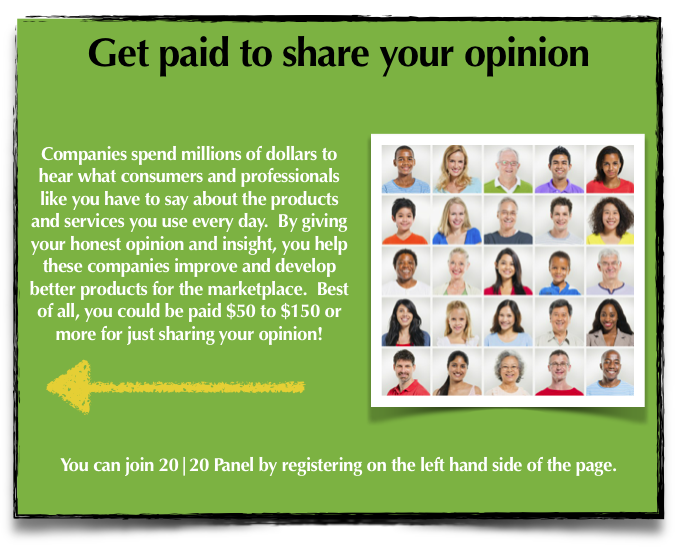 -Our 1/18/18 D.O.B. 7PM winner is Julie Mark of San Bruno, CA!
-Our 1/17/18 D.O.B. 7 PM winner is Marci Price of Charlotte, NC!
- Our $500 Refer A Friend Winner is Katrina Williams of Detroit, MI!
- Our $200 Missing Info Winner is Jan Keenan from Las Vegas, NV!
CLICK BELOW VIDEO TO SEE HOW IT WORKS
CLICK THE VIDEO TO WATCH TESTIMONIAL OF a 20|20 Panelist!
Returning Member?

log in with your email and password to the left.

Forgotten your password?

Click the "Re-Set your password" button to the left.